Your
Aosom Story
Aosom has served thousands of products since our inception. But the most wonderful thing is that there is a beautiful story behind every delivered order. A story, we are fortunate to be a part of it, thank you. These are our favorites.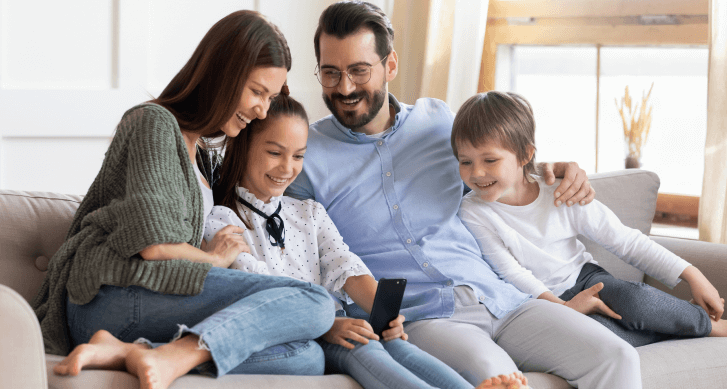 YourAosomStory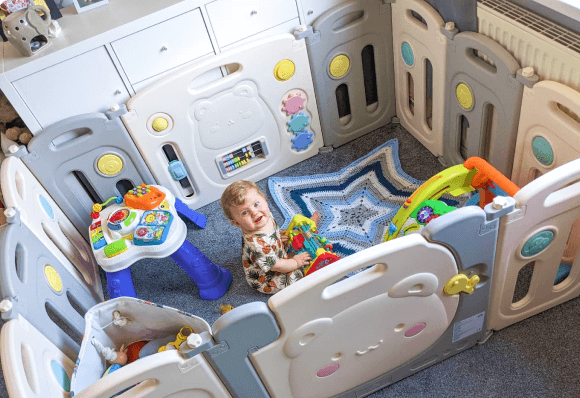 Protect the cute baby
We've been looking for a playpen for a while and managed to find the perfect one from aosom.

The cream and grey colour scheme is just what I was after as it matches our living room perfectly! I love that it has lots of little toys on it for Phoenix to play with and it's such a good size too,

but can easily be made smaller if needed just by removing some panels. It can also be adjusted into any shape, meaning you can adjust it to fit wherever you like!
Essential for your office & study room
Happy Saturday!

Diba is in love with her new Vinsetto Racing Gaming Chair with Lumbar

Support, Headrest ~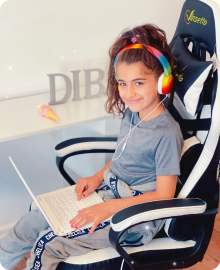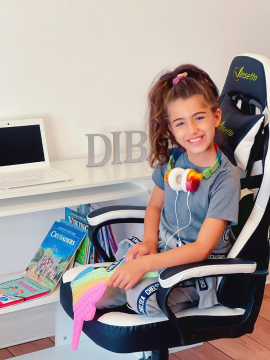 #New learning and office experience
I write in a beautiful office at home

In love with our new office Table and our office chair

Gaming Chair is super comfortable , adjustable and stylish!

This lovely desk is rotates 360° which help you to save space or create a lovely diffrent shapes its perfect for any room ~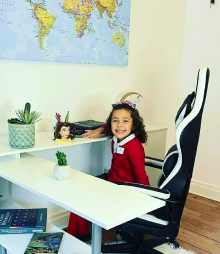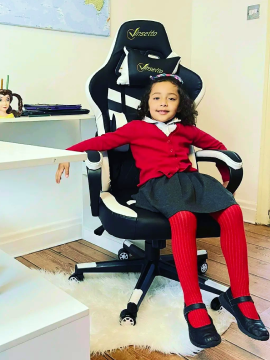 This lovely desk is rotates 360° which help you to save space or create a lovely diffrent shapes its perfect for any room ~
#New learning and office experience
Willows' new car
Willows new Chariot! Just got it today! It can even be hooked up to a bike, and Im thinking I need to get some roller blades!

haha! Has a big pouch for her poopy bags, leash, harness, even a harness strap to keep her in, has a bug net that can be closed up, and a rain cover too, also a water bottle holder. And thank you Nancy Kittle for letting us use your tire pump to pump up her tires!

Willow loves to take her time walking and poking around when we walk so for her morning walks we do her poky pace, not to mention she has short legs, then our nighttime walk we do my pace hahah!

We tried it out today already and we both love it! She gets out to walk some of the way and then gets back in to take a rest while we still walk and explore!
The story of children's toys
The joy of riding
It can be quite a lot of fun to ride an electric scooter.

Especially if you are in a large group with family and friends, electric scooters may be a great way to get around. Such models have become quite popular both amongst kids and grown ups .

Me and Hom gtbitz had a shot too! It's Easy to put together, My other half always takes over and do the assembly. The control on the handlebar is easy to operate once mastered.

Deeeeeeeeeeeeelighted with it!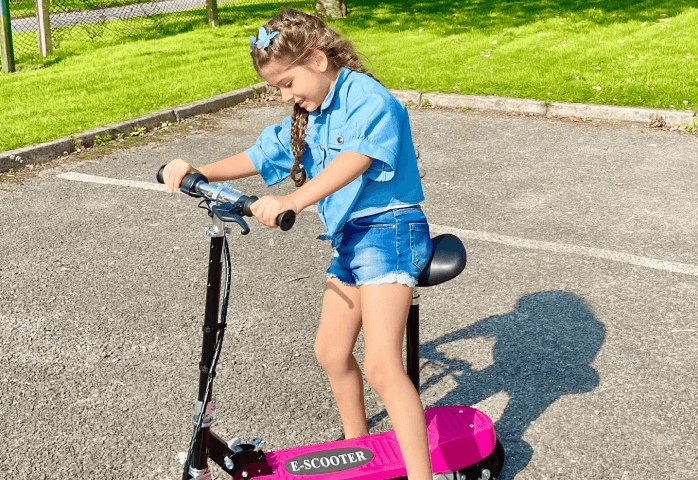 Let's get cooking!
Let's get cooking!

The girls have been absolutely loving their new kitchen from aosom - it has so many different features to keep them entertained for hours!

The ice machine on the fridge makes noises and the hobs twist, the features make it seem like a real kitchen, so they can cook whilst Mummy and Daddy cooks.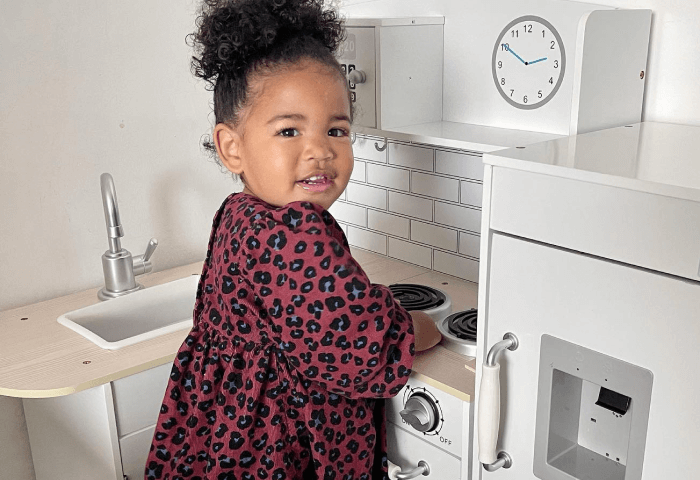 Girl's driving tour
Move over boys.

Let this girl show you how to ride ~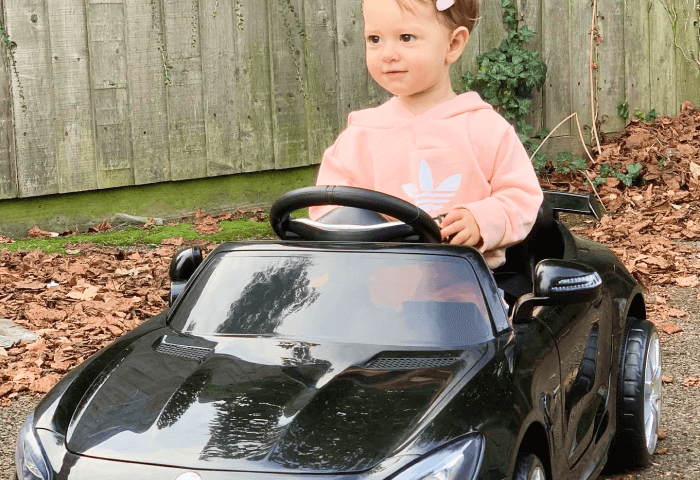 Riding in style
Riding into Monday in style.

Jaxon is loving his new way or getting around at the moment.

We are having to use it all the time even around the house.

He absolutely loves it.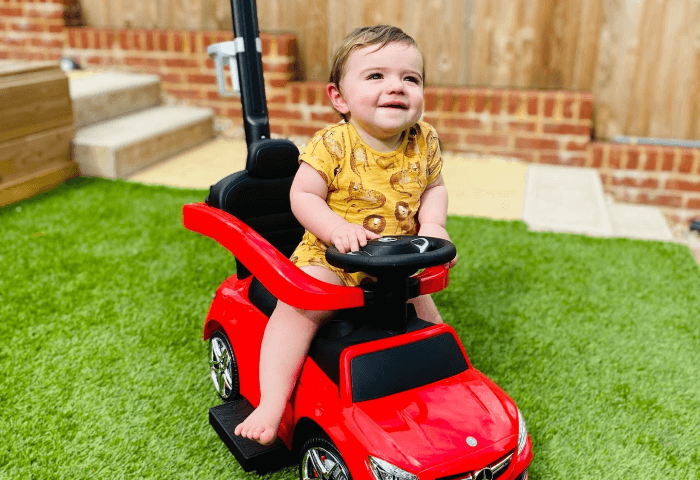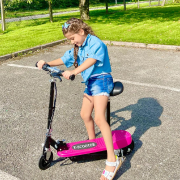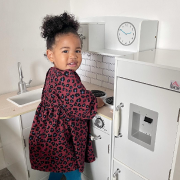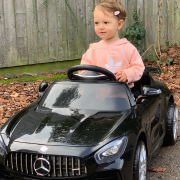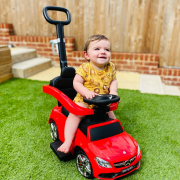 The story of children's toys
Why Customers Love Aosom
package arrived on time took less then 15 mins to put together nothing negative to say at all
sharo***@live.co.uk
from UK site
Speedy delivery of child's rocking horse - 2 days. Granddaughter will love it too!
Adrienne.lewi***@gmail.com
from UK site
Excellent products prompt delivery. Very good value for money.
tracy.harris***@gmail.com
from UK site
Mrs R Des all the items l have bought from you are brill , your service is good highly recommend , just keep doing what you do .
rosemarydespos***@gmail.com
from UK site
What an amazing customer service team. Nothing was too much trouble. Other companies could learn from Aosom. Thankyou for everything.
n.me***@sky.com
from UK site
Excellent quality product exactly as described in advertisement with very fast delivery . I will definitely use this company again and have installed their app .
bellap***@aol.com
from UK site
Was a little worried that I could not immediately contact you with my problem but I had no need for concern
from UK site
Very good this site is the service provided is to be congratulated.
collazo.fabi***@gmail.com
from UK site
faster delivery and excellent communication. Thanks
abuelyass***@gmail.com
from UK site
My first purchase and all I can say is "WOW", I bought the massage chair and 2 days later it arrived. The chair is of lovely quality easy to assemble and is so comfortable, this will not be my only purchase. Amazing.
fiona***@live.co.uk
from UK site
The wooden garden bridge was a big surprise. It is cedar and precut to sizes which makes it simple to assemble. This is my second order from Aosom and I will order more items.
crowe***@optonline.net
from US site
Absolutely A-1 company from start to ending. Ordered a patio set Saturday and received it today(Wednesday). Received an email regarding when it was being shipped then received another with a tracking number. Will definitely buy from Aosom again!!!
Jcatl***@cogeco.ca
from CA site
I recently had to cancel an order due to a mistake. Though it seemed difficult to cancel at first. Once I had contact with the customer services it went really well. Item was intervened before it was delivered and returned to back. I had a really good experience. It was my first order and has given me confidence to continue using Aosom
daztay***@windowslive.com
from UK site
I want to commend your professionalism upon a product I had to return under a warranty situation. It was a pleasure to see a company such as yourselves stand by their warranty clause and make the transaction work in a reverse matter such as you did. I will not hesitate to purchase from you going forward. Thank you Miszczak BoIvin Regina
boivin***@gmail.com
from CA site
El producto vino muy bien embalado y con unas pequeñas etiquetas que te permitían facilmente identificar cada pieza, juntamente con las instrucciones. El proceso de compra también es muy sencillo y estuvieron muy atentos durante el proceso y el momento de envío del producto, así como los días posteriores a la recepción. Muy contenta con la atención recibida.
from ES site