BUILDING A BUZZ
A new partnership for the new season: we proudly welcome Brentford Football Club into the Aosom UK family for a multi-year deal.
Even more excitingly, this is our first ever partnership - an extra special milestone for us here at Aosom UK.
But why, you may ask. Well, the decision was certainly a natural step for our brand. Over the past few years, our business has hit some exciting milestones - growing faster than ever imagined. This has much been like Brentford's success: the Club was promoted to the Premier League at the end of the 2020/21 season and have been moving full steam ahead ever since. Combining our forces will empower us both further; we can't wait to see what lies further down the road.
The shared West London home between Brentford FC and ourselves also forms a great advantage. As well as giving the partnership a really homely feel, it will allow us to get involved in local community projects via the Brentford Football Club Community Sports Trust; we'll be getting involved in local projects and helping to make a difference to important causes in the area.
From today, you'll be able to see our branding during games and around the ground. We will also be having regular ticket giveaways, so be sure to keep your eyes regularly peeled to enter for a chance to see our new partners playing in action.
It's a delight to be able to announce this new partnership with Brentford FC - they're a Club with similar values of passion, teamwork and community support; we're very much looking forward to working together and expanding our horizons simultaneously.
Arvind Panchmatia, General Manager of Aosom UK
Brentford's first season in the Premier League saw them score 48 goals and finishing 13th on the table.
The 'Bees' nickname started when a newspaper misheard students from Borough Road College shout their college chant "buck up Bs" as "buck up Bees". The nickname stuck.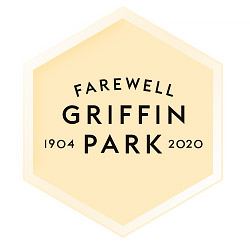 Their old stadium, Griffin Park, was the only football ground in England to have a pub on each corner. In 2020 they moved to the new Gtech Community Stadium.
In 1960, Sir Rod Stewart went for trials at Brentford FC. However, he opted for a career in music instead!
MATCHING IMAGE GAME
Score Panel