GARDEN PARTIES, GALORE
70 years on the throne - this June, all eyes are focused on Queen Elizabeth II's Platinum Jubilee. As we appreciate an extra day off, what better way than to celebrate in an utmost British fashion? Get your bunting out and host your own Platinum Jubilee tea party in true (red, white and blue) style.
THE SEATING ESSENTIALS
A memorable garden party lies in plenty of details, but one of the most important aspects to focus on is keeping your guests comfortable
for long periods of times. A crucial fine line fixes between something plush, supportive and easy to set up.
YOUR GARDEN, AS LUSH AS EVER
Ensuring your green surroundings are looking as tip top as ever. A beautiful backdrop will make all the difference - especially
when the sun is beaming down on the beautiful afternoon
THE PREPERATION
Get ahead and ensure your grass is full and thick - sow seeds and other nourishments with a handy lawn roller
SEE MORE >
THE STORAGE
Clutter, be gone with a shed. Great for organising now, great for keeping everything tidy and organised beyond this season
SEE MORE >
THE EXTRA TOUCHES
Make it extra good with the small flourishes. We especially love Outsunny's wooden plant tiers for organised display
You May Also Need
MAKE IT DELICIOUS
Seating sorted? Now what's a celebratory party with the quintessential British tea - and not forgetting, a variety of light cakes and nibbles?
Why not try the following recipes of our tea party classics?
SCONES
350g self-raising flour
1 tsp baking powder
85g butter, cubed
3 tbsp caster sugar
175ml milk
1 tsp vanilla extract
1 egg
1. Heat over to 200C. Mix the flour, baking powder and a pinch of salt. Rub the mixture with the salt until formed into crumbs. Stir in the sugar.
2. Gently warm the milk and add the vanilla extract.
3. Make a hole in the middle of the dry mix - now, start adding the milk and mix.
4. Bring the mixture out onto a floured surface. Coat the dough with said flour and fold over.
5. Pat out to desired thickness (remember it will rise as cooking) and cut. Beat the egg and brush each scone.
6. Cook for roughly 10 mins - or until gently golden and perfectly risen.
Expand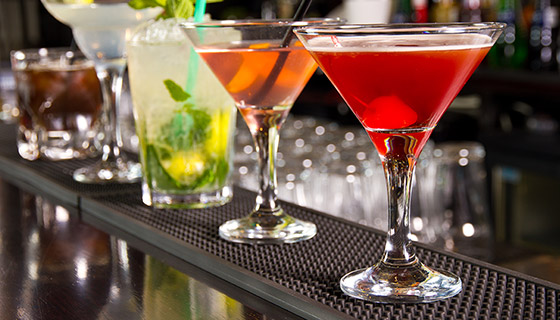 STRAWBERRY DAIQUIRI
50ml white rum
25ml strawberry purée
20ml lime juice
10ml sugar syrup
Strawberries
1. Chill down a martini glass - or even a champagne flute
2. Grab your cocktail shaker, add all ingredients and cubed ice.
3. Shake hard and stain into glass.
4. Garnish with a strawberry
Expand
NON-ALCOHOLIC ICED TEA
6-8 tea bags
2 tbsp golden caster sugar
1 tbsp honey
1 lemon, juiced and 1 lemon, sliced
1 orange, sliced
Handful picked mint
1.Add tea bags, sugar and honey into 1.5 litres of water - best to use a jug.
2. Leave for 10 minutes to infuse the flavours.
3. Discard the tea bags and chill.
4. When ready, pour in glasses with ice, add the fruit
Expand
MINI CHOCOLATE CUPCAKES
Cakes
4 tbsp hot water
40g cocoa powder
3 large eggs
175g unsalted butter
165g golden caster sugar
115g self raising flower
1 tsp baking powder
Buttercream
60g unsalted butter
30g cocoa powder
3 tbsp milk
250g icing sugar
1.Heat oven to 200C. Sift cocoa powder into a bowl, pour in the hot water and mix into a paste. Add in the rest of the cake ingredients and electric whisk together.
2. Divide the mixture equally between 12 paper cases. Pop in oven and bake for around 12-15 minutes until risen and bouncy.
3. Now the icing: melt the butter, sift in the cocoa powder. Stir in the icing sugar gradually. If your icing becomes too thick, just add a splash of milk.
4. When the cupcakes are cool, pipe the icing over and decorate how you want! How about some mini Union Jacks for an extra-special look.
Expand